Balmers Great Atlantic Swimming Baths
Balmers burned in the great fire of 1911 along with Dreamland.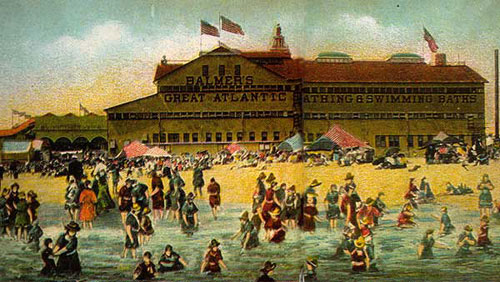 See a large picture of Balmer's Baths
Sea Beach Palace Old Coney Island
Sea Beach Palace, Treasure of New York next to the Sea Beach Railroad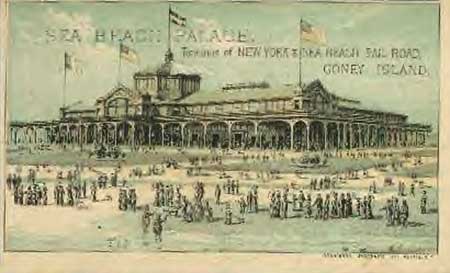 ---
This information is gathered from our own personal trips to NYC.
Therefore, some information on the pages may change as far as restaurants, hotels, things to do, etc.